About Pavel Nosikov
I love to travel the world and want to contribute to the best travel planning product on the web!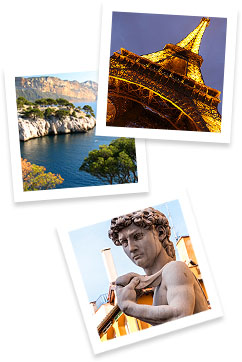 Short video
The research of online itinerary planners I mentioned.
What I am good at, My strengths
Bootstrapping mentality, Focus to profit,
Attention to details, analytical thinking,
Non-standard approach to problem-solving,
Fast learning,
Broad experience (as an entrepreneur and as a web product manager).
Experience (past 12 years)
2019: Independent researcher
Made deep research of online itinerary planners, received a reference from Inspirock
and included it (with my reply to it) in the research.
2009 – 2019: Co-founder&CEO at concrete tender system «М350»
Results

What I did to get them

At growing market: doubling revenue and profit 3 years in a row (8x overall),
At stagnating market: profit growth by 40%-raise of revenue per item, 20%-raise of lead-to-sale ratio,
At declining market: further 20%-raise of lead-to-sale ratio, raise of profit-to-revenue ratio by cutting costs,
established a company with a business model unique for this market,
optimized business processes, created a 65-page manual for personnel,
supervised marketing activities (corporate partnerships, SEO, advertising campaigns),
The main reason to leave the position
A desire to solve more actual problems in a more engaging industry
(than helping in a search for good ready-to-mix concrete manufacturer mostly just for the sake of earning money).
established a local viral campaign (1000 supporters in the first day) in a town with a population of 200 000 citizens before change.org, avaaz.org and roi.ru become known/established,
managed online and offline activities, public relations,
2007-2008: product manager at Photosight.ru (leading Russian online community of professional photographers)
2007: product manager at Cars.ru (an online car marketplace)
Education and certificates
2004 – Bachelor degree (Information systems in the economy) in MIET (National Research University of Electronic Technology), Moscow, Russia
2003 – Cambridge Business English Certificate (BEC), level Higher.